We Are Passionate!
The best tour guides bring a destination to life with their passion, storytelling and wit
Mike
Canada-born adventurer and entrepreneur, long distance swimmer, hang gliding pilot,  wedding photographer and tango, are among a long list of things Mike can passionately talk about.
Despite having travelled around the world its in the Valencian countryside that he is most at home, hiking the top peaks, swimming in the sea and exploring every bit of the territory that even locals don't know.
"When I first came to Spain 25 years ago it totally changed my life. The Valencia region has so much to offer. The mild climate, the people warmth and their century-old traditions conquered me immediately".
For the past 7 years, Mike has been sharing this passion and secrets about the region to the avid traveller looking for a different and genuine Valencia.
Languages: English, French, Spanish, Catalan (conversational)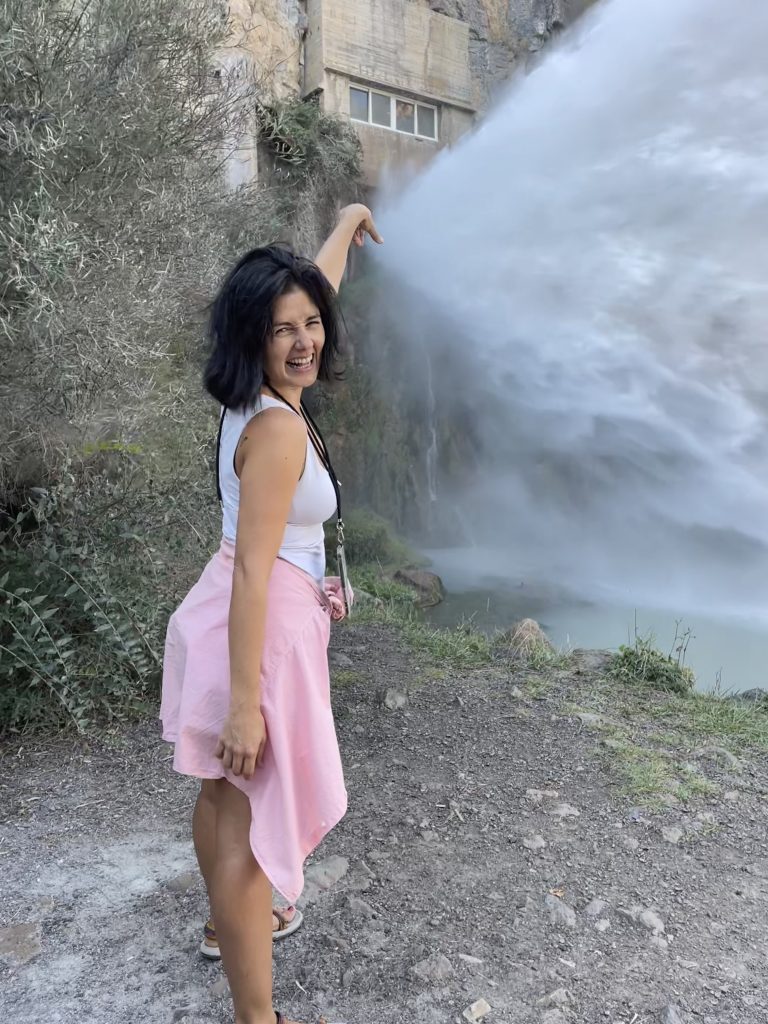 Ana
Say hola to Ana! 🌟 Born in Mexico and rocking tours in Valencia for the past five years, she's your go-to gal for a fun, friendly, and fantastic tour experience! Ana's more than just a guide. With a heart full of joy and a spirit that's all about adventure, she makes every tour a blast!
Need a cool driver? Ana's got it, steering the bus like a pro. Fancy some rock climbing? She's all in, scaling walls and conquering heights. How about capturing those perfect Valencia vibes? Ana's photography will make your memories shine. And when it's time to chill, her amazing yoga skills bring all the zen you need.
So, come join Ana! Dive into Valencia's wonders and let her bubbly personality and awesome skills turn your trip into an unforgettable fiesta of fun! 🎉
Languages: Spanish, English, Catalan
Kiumars
Meet Kiumars, your gateway to the magical outdoors beyond Valencia! Hailing from Iran and enriched by worldly travels from the United States to Germany and Luxembourg, Kiumars brings a global charm to every adventure.
Embark on a journey where the ordinary becomes extraordinary. With Kiumars, experience the pure joy of showering under cascading waterfalls and basking in the warmth of natural thermal springs. Fluent in six languages, Kiumars ensures that every moment is filled with insightful stories, delightful experiences, and a touch of international flair.
And there's more – his soulful jazz vocals are the perfect accompaniment to nature's beauty, adding an exquisite harmony to your unforgettable outdoor experience.
So, are you ready to dive into Valencia's enchanting natural wonders with Kiumars as your guide? Your unforgettable adventure awaits!
🎉
Languages: Spanish, English, Farsi, French, German, Luxembourgish
Sorry, the comment form is closed at this time.